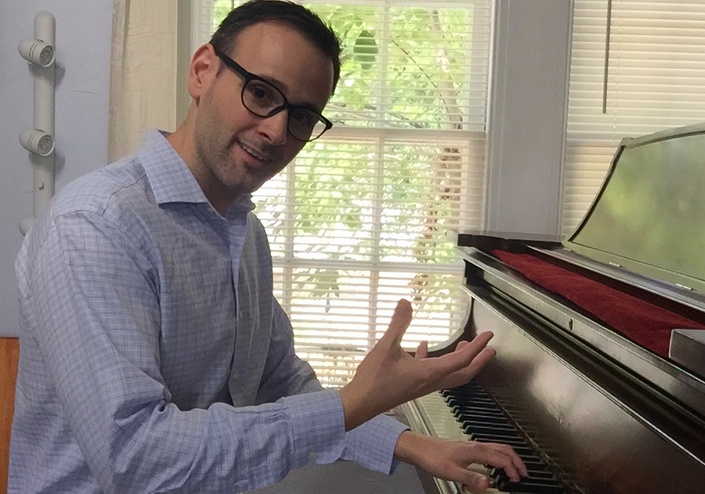 Piano Lessons 1 - 9 + Bonus Content
Piano Lessons from your own Piano Teacher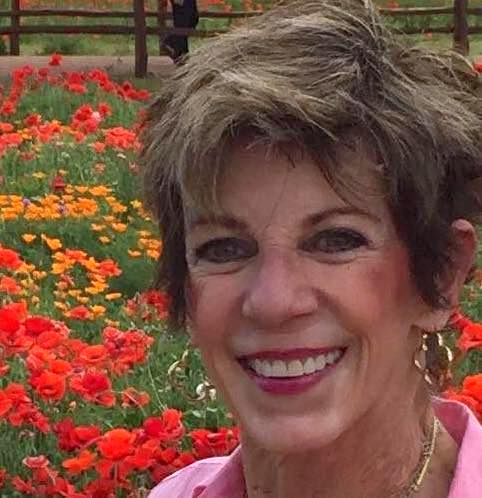 "There is absolutely no comparison between Matt McLaughlin and anyone else! He is, by far, the best and most dedicated teacher I've ever come across."
- Mary A, Student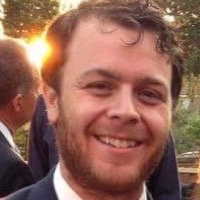 If you are not already convinced by his credentials, you will find out very quickly that Matt truly knows his craft inside and out. Tremendous value for the lessons. I probably shouldn't say this, but I would gladly pay double the current price!
- Shaun S, Student

Course Curriculum
Piano Lesson 1 - White Key Names and Ode to Joy
Available in days
days after you enroll
Piano Lesson 2 - Counting and More Ode to Joy
Available in days
days after you enroll
Piano Lesson 3 - Posture, Hand Position, and Ode to Joy Chords
Available in days
days after you enroll
Matt's instruction has been nothing short of amazing. He has a calm gentle way of explaining even the most complicated topics, and I have accomplished more with him than I ever thought possible!
Carolyn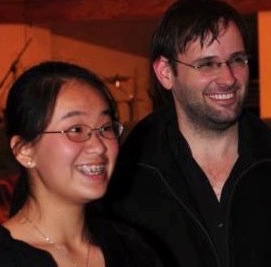 I took lessons from Matt for 6 years and I could not be more thankful to have had him as a teacher. His attention to detail has helped me identify my weaknesses and systematically refine my technique. I would recommend Matt without hesitation to any student searching for a higher level piano education or simply to explore music.
Rebecca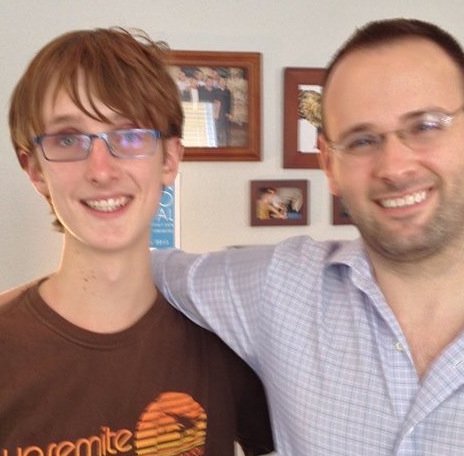 Matt's friendly demeanor was extremely refreshing, and he was very adept at picking up where my last (less advanced) teacher had left off and then pushing me on to new heights. He helped me to rekindle my love for the piano, and for that I will always be immensely grateful.
Four years later, I'm headed off to music school to pursue a degree in composition. Matt was a great help throughout the long and stressful college audition process, and I felt very prepared and confident. I can proudly say that, with Matt's help, I completed successful auditions at major conservatories around the country. I owe a great deal to Matt for getting me to where I am today, and I would strongly recommend him without question to anyone with a love of music looking to study piano.
Trevor
Your Instructor
Pianist Matt McLaughlin has taught professionally for over two decades, and performed for over three. His hundreds of students have ranged from complete beginners through successful entrants in advanced undergraduate and graduate music programs and conservatories around the world. Founder of the Greater Austin Music Academy, Matt is also active as a founding member and President of the Austin Piano Festival, and served as Vice-President and Student Events Chair of the Austin District Music Teachers Association. He is also editor of the popular PianoBlog.com.
As a teacher, Matt is know for his extensive experience and expertise with students across the entire spectrum of levels and ages. His students have garnered top prizes in numerous competitions, have successfully auditioned at major conservatory programs in the US and Europe, have appeared in multiple radio broadcasts and interviews, and have performed as soloists with ensembles such as the Austin Symphony Orchestra and the Austin Civic Orchestra.
Making his Concerto debut at the age of 15, Matt has over two decades of solo and collaborative performing experience. He holds a Bachelors degree in piano performance from James Madison University where he studied under Eric Ruple, and moved to Austin to study under the legendary pianist Anton Nel. As a member of Nel's studio completed a Master Degree in Music Theory at the University of Texas at Austin. Matt is also an alumnus of the Aspen School and Music Festival.
Besides music, Matt maintains many interests including travel, fitness, philosophy, business. You can also view Matt's private studio website at www.MattMcLaughlin.net.
Where to start learning piano when you don't know where to start:
So you're confused and overwhelmed - maybe you're even a little bit scared or anxious. But you're also eager - because you want to learn how to play the piano. But you don't know how to start, and you don't know if you can do it.

Everybody has a different story, but the result is always the same - and I've seen it time and time again in over 20 years of teaching - people give up at the piano before they even start.
And I know because I've worked with hundreds and hundreds of students JUST LIKE YOU. I've helped many thousands of students online just like you. I've seen your frustrations, your fears, and also your successes. I've seen people go from knowing absolutely nothing, to being able to play and enjoy the piano.
The problem is, building a really solid foundation, and knowing how to start. And most people - even most teachers - don't know how to do this, which is why they're so confused, or even scared, and then they give up.
Do these describe you:
Have you always wanted to learn to play the piano?

Do you want an emotional outlet?

Maybe you could have learned when you were younger but regret not taking that opportunity?
So why haven't you learned yet?
Maybe you've had friends who have learned an instrument. Or maybe you've tried to look online, watch random youtube videos, or even try lessons from a teacher. Or maybe you've thought about it but you've just been too intimidated to start or not known where.
I want to teach you several secrets that almost no one knows about learning the piano - even many piano teachers:
But who in the heck am I and why should you listen to me?
So as you know my name's Matt McLaughlin I've been teaching for over two decades, I also run a couple music schools and organizations and work with a ton of students.
After several years of teaching, I started to notice a trend among a lot of my students and especially among the more beginner adults students. What I kept seeing was that there were some beginners who seemed to take off, and some who had a lot of trouble. And what I really didn't like is that a lot of these students who were having trouble were actually really committed students who really wanted to learn to piano. And I could never quite figure out what was going on.
Why was it that some students seemed to catch on right away, while some just seemed confused?
Now I had been teaching for a long time at this point. I actually starting when I was about 15 years old a retired gentleman by the name of Scotty who would drive to my house in a pickup truck I remember and really I had no idea what I was doing. And I continued to teach through college and through getting my masters. And you know I took some teaching courses and stuff in undergrad, so I was familiar with a lot of the teaching styles out there and there's a lot of wonderful stuff.
Now once I got my grad degree I started teaching out of a really cute house in Austin and I just taught a ton of students. At one point I had at least 50 students every week so as you imagine I was very busy!
A Secret About Myself:
I've always felt a little bit insecure about this: I did not have a very formal training growing up.
Yes I had some wonderful teachers and mentors, but in many ways I was self taught. I didn't get the same sort of structured approach that a lot of students get. But despite that I was able to study with some of the best teachers and in some of the best schools in the world!
But still, I always had some insecurity about this because I felt in some ways like I was lacking and like this somehow limited my teaching ability.
So as I kept teaching - you know I had some wonderful students- but over and over again I kept hitting this wall - and it's probably something you can identify with. It was that a lot of beginner students couldn't seem to get off on the right foot and then they were just thwarted. It was like they were stuck.
So it all came to a head one day with one particular student and her name was Sandy. And this student actually changed my life in a lot of ways but during this one lesson we were kind of going back and forth and she was very confused, and she looked up at me and she said "You control the lesson!"
And I'll always remember that because it was like a lightbulb went off. And I know it seems dumb like of course I control the lesson I'm the teacher.. but what it really meant was "HEY you need to figure out what's going on with this student and help THEM."
You see... what I was trying to do before.. I was trying to defer to the student. To let them guide the lesson. And I was trying to remember the things I *thought* was supposed to teach... the traditional way of teaching ...but I wasn't actually teaching the things that WORKED.
From then on my mission became figuring out what actually worked in my teaching, instead of what people told me was supposed to work. I had to use what I thought was my insecurity -- figuring things out for myself -- and come up with a whole new method of teaching the piano.
Now this was not a straight path--it took me tons of trial and error and thinking. But slowly I started to see some results and changes. And most importantly I started to see consistency. I started to see that I could take anyone from nothing - even if they felt like they had no musical talent at all - and I could progress them consistently into someone who could play the piano. And when I REALLY knew I was having success was that I started to have to turn away students because my method was so good, no one ever quit!
I also found there were a lot of myths - especially in traditional teaching methods - that are holding people back.
Here are some of the traditional teaching myths:
the idea that you shouldn't learn by ear or by rote.

the idea that you had to start the first lesson by reading notes the idea that you shouldn't look at your hands

the idea that you shouldn't memorize music

the idea that you should curl your fingers

the idea that you should always practice with a metronome
These are taken as gospel but I started learning they're wrong - that a lot of the traditional teaching approach people use is just completely wrong.
A lot of people when they're just beginning the piano... they're so confused, and these myths make things so hard and so unnatural - that they just assume piano is too hard. That they can't start.
***So if you feel confused about the piano. If you don't where to start. Or if you've tried to start but you feel like you're going against the grain. The problem isn't you - the problem is the method is wrong! What you need is a new method.***
The huge LIE in Piano Teaching
There's this huge lie - and I hear this ALL the time - I'll be a party with some people and I they'll say -- well you can complete this. "I always wanted to learn the piano but I just didn't have the ______"
I bet you can complete that sentence . . .
The think they don't have enough . . . "TALENT"
The "talent" lie. It's a huge lie. But it's convenient for teachers when they can't guide a student well, they can simply say "well, the student just didn't have talent."
Now yes there are geniuses (I've worked with some!) but the natural method should take anyone from zero from playing consistently, no matter what their so called "talent" is.
So don't let traditional methods make you feel like you can't play the piano, or like you can't read music.
Once I understood how everything fit together my students began to make amazing progress - and consistent progress. And after a while I thought I really have to share this with the world, and not just with my in person students. And that's why I started making videos like this. And since then I've helped thousands of students around the world get started.
For example, my student named Phoenix (a cool name I know!)
She had no past experience and was really skeptical of her ability to play the piano. But after only three lessons, this is what she wrote:
Wow, wow, wow! I am super excited and surprised at how much I learned and retained in these three lessons. Thank you so much Matt. You are a blessing to so many. I didn't think in a million years that I could actually understand this much about the piano and music. I look forward to keeping this up!
Just a couple more of the MANY notes I've gotten about these lessons:
Hi Matt, Thank you so much for these great lessons! I have learned so much! Your style of teaching is GREAT!
and . . .
Thank You. You have a "magical" way of Teaching such a difficult concept (at least to me) in such a direct, clear manner.
One interesting thing as I talk with people who have taken my lessons is just how much they ENJOY playing the piano. How excited they are that they're doing something they thought they could never do.
And I started to learn that what I'm able to give here is a lot more than just a few piano lessons. I'm able to help people discover a new emotional world. And also myself - I've learned that teaching is a lot more than just playing the notes. That by finding a method that works, I'm able to help people do something they've always wanted to do. And that I don't have to just accept the status quo of how I'm supposed to teach.
If you're like me, you're the sort of person who likes to take action, and not just think about things. And you might be curious to know what my actual step by process is.
What I started doing, so that I could help as many people as possible is actually putting my piano lessons online using my new system of teaching. And this had a lot of benefits - I could reach a lot of people, they could study in the comfort of their own homes, and they could watch these lessons as many times as they wanted.
So I usually put these lessons up as groups of 3-5 lessons, and try to introduced a new module every couple months.
Now I'm not technologically gifted, which means even one lesson can take many many hours and even days to put together. So it takes me much more time to make the lesson than if you were just to come study with me privately. And in a sense it's taken me over twenty years to reach the point where I can put together this teaching method.
BUT it's totally worth it because I can help more people learn the piano this way - and I've literally been able to teach people from all over the world.
Not only that I'm able to spend people months or even years of wasted time and effort.
With my approach, you save SO MUCH time and energy, because I guide you step by step from the very beginning - and even in the first couple lessons my students play the piano AND they get the most solid foundation possible for moving forward.
You get a step-by-step approach so you're never left wondering what you ought to be doing next.

You get the fundamentals presented in a natural way, so you feel that you've got a solid basis to build on.

You get lifetime access, so that you can review the lessons as many times as you want, and work at your own pace.

And you learn to play music right away, so that you can immediately enjoy your time at the piano.
And I don't really like to brag about myself but the truth is all of this is coming from someone who's taught hundreds of students - many of them who have gone on to pursue their own careers in music.
And it makes me really happy to have had the opportunity to impact so many people. If you don't mind I'd just like to share the reviews of a couple people who have used my methods:
Shaun writes: "If you are not already convinced by his credentials, you will find out very quickly that Matt truly knows his craft inside and out. Tremendous value for the lessons. I probably shouldn't say this, but I would gladly pay double."
Elizabeth writes: "Hi Matt! I thoroughly enjoyed your videos and am so impressed at how much I have accomplished in 3 days.."
Trevor writes: "I owe a great deal to Matt for getting me to where I am today, and I would strongly recommend him without question to anyone with a love of music looking to study piano."
So yes it does make me blush -- but I want to give you a taste of the method that people are talking about.
How to continue your Piano Lessons
What I want to offer you today are 6 more piano lessons that build on the 3 you've already had - so NINE total lessons.
These are lessons that will start you on the piano even if you have never had any past experience.
These SIX Piano Lessons Include tons of Individual Modules, each with video instructions from me, that you can review over and over again.
This includes:
---SIX pieces of music with tutorials ($455 value)
---How to read music and fundamental concepts ($225 value)
---Technical Concepts ($325 value)
---Music Theory Concepts ($212 value)
---Downloadable Materials ($80 value)
Total Value $1297
An IMPORTANT QUESTION:
If all this did was give you a solid foundation in playing the piano from a master teacher - if you were getting started from someone who has taught hundreds of students just like yourself with incredible success - would it be worth it?
If all this did was start you on a journey you would regret never taking, if it would save you weeks, months, or even years of frustration and wondering if you could ever start the piano would that be worth it?
You see most people spend far more than this for piano lessons and end up just where they started, because their using the wrong system, or even worse no system at all.
BUT because I'm on a mission to help as many people as possible get started at the piano, I want to make these lessons as affordable as possible. So on my website you get everything mentioned before at a small fraction of the price.
I give you ALL of the above for only $297.
People routinely pay me that much or more for only one piano lesson AND they never get to review that lesson again.
But I want to go even further because you've taken the time to read all the way through and I'm going to give you a discount beyond even that.
So I'm putting together a one-time offer that WILL expire when the offer is over!
What you get is ALL of the above material at:
$1297
$297
$197
And when I say you get it -- that means you get FULL access for as long as you're enrolled. You see many people they come to take a lesson, and they forget half that lesson, and the next is just a review of the first lesson. But with these lessons you can watch them as many times as you want, over and over again.
If you think about it, when you go buy dinner for two or spend that money on something that goes away you lose it forever, but here you get something that lasts the rest of your life...it's something you can build on day after day.
I want to make this a no-brainer SO . . .
I know some of you have just met me, so I want to give you what I call my 100% "out-of-my-mind" no risk money-back guarantee.
I call it OUT OF MY MIND because I literally assume ALL the risk so you don't have to.
Here it is: if for any reason --within 30 days of purchasing -- if you've practiced the material in these videos, and you feel like you haven't learned something that you can carry with you for the rest of your life, I will completely refund your money - 100%.
All you have to do is write me within 30 Days and I'll refund your entire payment!
Now remember these lessons are on sale on my website but at a substantially higher price, so this offer will expire now it's only time to take advantage of it.
All you have to do to start is this: Click on the button that says "Enroll in Course" at the bottom of this page.
Once you click on that, you can sign up and you'll have immediate lifetime access to all of this material.
For those of you who are already signing up, this is what's going to happen next:
Go into the next lesson and start with the piano technique concepts I introduce there.

After you've reviewed that we will start learning the fundamentals of reading music

After you feel comfortable, then you can go on to the next section where we actually read music! But take your time because remember you do have unlimited access to this material.
And for those of you have haven't started to enroll, just remember there's no pressure. But I need to be honest. I've already helped hundreds of students but at the end of the day the person you really want to think about is yourself.
I know it sounds harsh, but I have to give my attention to the people who are taking advantage of this GREAT offer...so if you don't take advantage right now, I can't help you. I have to help as many people as I can and that means especially the people who see the value in this and are willing to take action to really start towards those goals.
So just one more time here's what you get when you sign up you get:
What you get is SIX new Piano Lessons
Containing:
This includes:
---SIX pieces of music with tutorials ($455 value)
---How to read music and fundamental concepts ($225 value)
---Technical Concepts ($325 value)
---Music Theory Concepts ($212 value)
---Downloadable Materials ($80 value)
Total Value $1297
At a total price of:
$1297
$297
$197
I really appreciate you reading a bit about me. And I'll see you on the other side and we start learning the piano today!
Frequently Asked Questions
When does the course start and finish?
You get immediate access to all lessons and bonus content as soon as you enroll. This is a completely self-paced online course - you decide when you start and when you finish.
How long do I have access to the course?
After enrolling you have unlimited access to this course forever!
What if I am unhappy with the course?
I know you will love these lessons, because I have taught hundreds of students with incredible success. BUT if you are unsatisfied with your purchase of my piano course, contact me within the first 30 days I will give you a full refund. No questions asked!